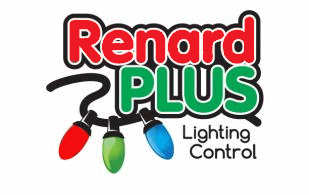 The Next Generation in Holiday Lighting Controllers and Accessories
Our goal is to further the hobby!
USB to RS485 Dongle




The Renard Plus USB to RS485 Adapter kit is an USB adapter designed to interface over RS485 wired connections to Renard light control equipment. It is engineered to accept a standard CAT5 Ethernet type cable to connect directly to Renard light control equipment such as all of the Renard Plus Light Controllers that support wired connections to achieve a simple "plug and play" interface. The interface utilizes an industry standard CP210 USB to serial TTL adapter that has wide O/S support and achieves RS485 signaling through the best available Rs485 transceiver available on the market. The Renard Plus USB to RS485 provides a fantastic price to performance ratio while maintaining the spirit of the "do-it-yourself" industry.


Easy "plug and play" connection to Renard and Renard Plus boards. Renard Ethernet wiring directly output.
High quality RS485 transceiver provides maximum RS485 signal fidelity
Tested up to 460800 bps data rate capability (with Renard Plus controllers). Higher is possible.
2000 feet (conservative) from adapter to light controller.
Silicon Labs CP2102 drivers available for Windows XP through Windows 10, Windows CE 5 & 6, Mac OSX (v4), Linux, and Android.



Supporting Documents and Files


Renard Plus USB to RS485 Dongle Assembly Manual v1.00


Full kits can be purchased anytime from our shop.


---

Renard Plus.
Last update: 04/29/2016, 09:35:42
Page Maintained by: